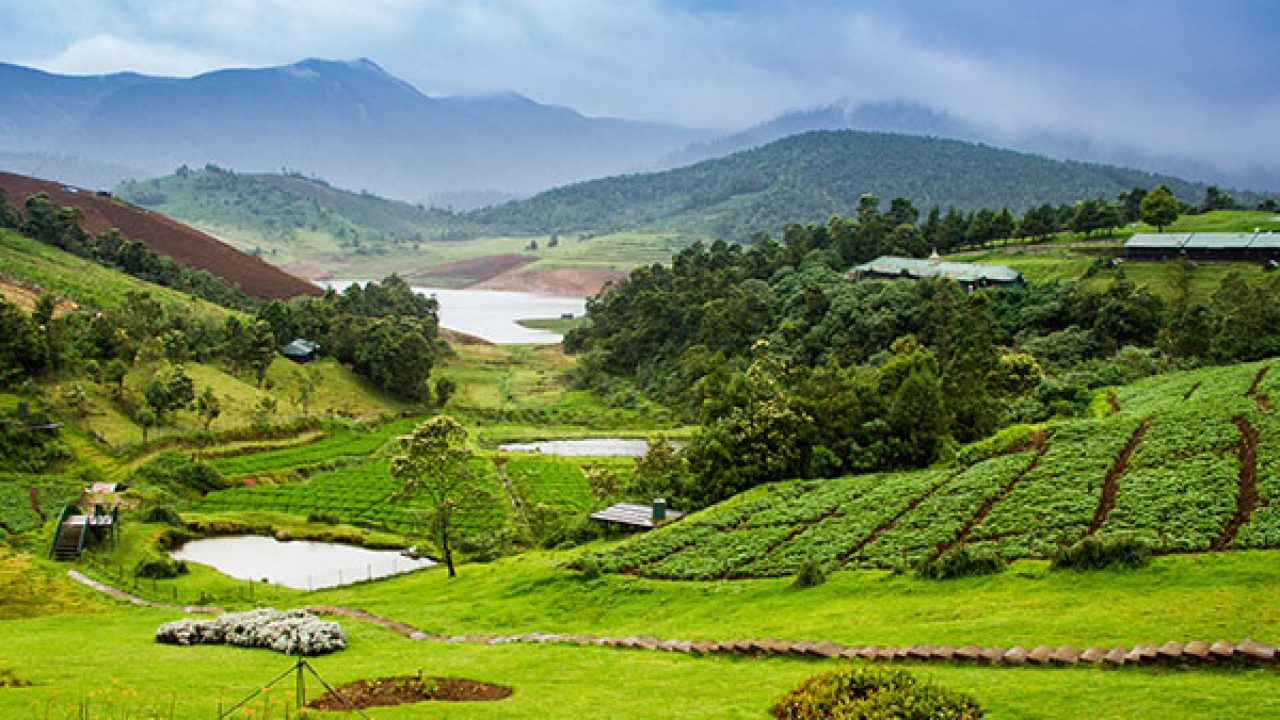 See the Ooty Botanical Gardens, which have a gorgeous lake and a variety of plants, flowers, and trees.
Take a ride on the Nilgiri Mountain Railway – This World Heritage Site offers breathtaking vistas of the surrounding hills and valleys, and is a must-do for any train aficionado.
Ooty Lake – This man-made lake is a popular site for boating, picnics, and fishing.
Visit the Ooty Doddabetta Peak – This is the highest point in the Nilgiri Hills and gives amazing views of the surrounding countryside.
the Ooty Rose Garden, which is a must-see for rose enthusiasts.
Visit the Ooty Government Museum – This museum showcases the history, culture, and customs of the Nilgiri Hills via a range of displays.
St. Stephen's Church – This gorgeous church is a must-see for history and architectural enthusiasts.
See the neighbouring tea estates – The Nilgiri Hills are home to a variety of tea plantations, and taking a tour of one of them is an excellent opportunity to learn about the tea-making process.
Visit the Ooty Government Botanical Gardens – These gardens are home to a variety of plants, flowers, and trees, and are a terrific location to unwind and enjoy the splendour of nature.
Take a hike in the neighbouring hills – The Nilgiri Hills are home to a variety of hiking and trekking paths, and a walk in the hills is an excellent opportunity to explore the region's natural splendour.
Coonoor is about fifty minutes distant by vehicle from Ooty. Coonoor is a beautiful hill station in the Nilgiri region of Tamil Nadu, India. It is a popular tourist destination year-round owing to its scenic vistas and tea gardens. The greatest time to Coonoor, though, is in February, when the weather is excellent for outdoor activities and the landscape is at its finest.
The southern portion of India has the most pleasant climate, misty hills, glittering rivers, and thick forests. These amazing sites around Ooty serve as a good example of the most scenic areas in the South. Ooty is a remarkable location in and of itself due to its undulating tea plantations, cloud-kissed hills, and verdant vegetation. But, these adjacent venues will not disappoint. Although being equally beautiful and interesting as Ooty, many of these locations are still undervalued. Hence, if you're planning a vacation to the popular southern region of India, be sure to include these gorgeous locations!
Coonoor: Located at an elevation of 1,930 metres, Coonoor is becoming one of Tamil Nadu's most popular tourist sites. Because it gives a panoramic view of Catherine Falls and the Nilgiri Hills, it is the perfect hangout for hill folks! In addition, travellers on a regularly scheduled train from Coonoor to Ooty may enjoy spectacular views of the surrounding landscape.
Coonoor is at its finest in January, when the weather is nice and cool. Because the temperature swings from 15 to 20 degrees Celsius, it is great for hiking, trekking, and other outdoor activities. Because of the sunshine and clear skies, it is an ideal time to view the Nilgiris' stunning beauty. You may enjoy your stay at Ekostay's private villas in Ooty.
The Finest Scenery: The month of February is when Coonoor is at its most beautiful. The mountains are shrouded in mist, the tea plantations are verdant, and the scene is lovely. Because of their reputation for excellence, Coonoor's tea gardens are a must-see. On a tour of the estates, the process of tea production may be discovered. Check out our website for information about luxury villas in Ooty.
Here are some suggestions for private homes in Ooty:
The greatest villa in Coonoor is Woodside Ivy Villa. While you stand at Woodside Ivy in Coonoor, take in the sight of dense, white clouds approaching you. This house has more to offer than its three-bedroom clifftop residence with a panoramic view of the valley and adjoining tea farm. Every accommodation offers breathtaking views of the property. The garden and home facade will take you to the colonial era. You might also have a substantial lunch on the grounds, by the fire, or at a BBQ. There are several indoor and outdoor games to keep you engaged.
Grace Villa In Ooty, our two-bedroom Grace Villa is hidden at the very top of the Nilgiris. You can see the exquisite tea gardens from your home, Grace Villa, from the basement of the bungalow. You will feel protected and secure here. The living room is adorable yet tiny. The baths in the two bedrooms are exquisite. One bedroom has a tiny balcony with a little sitting space where you can enjoy the views of the Emerald Tea Plantation and the cool Nilgiri winds.
This property is ideal for a small party because it is located outside of the city but near to Ooty and Coonoor. The region offers short treks with breathtaking views and surroundings. Join us for a calm experience unlike any other on an amazing ascent. We require your prayers and blessings! If you're thinking about going to Coonoor, there are also villas in Ooty. While reserving your favourite private villas in Ooty, you could also consider a villa north goa.